This will be a very short update with Doreen and Aurora Brown.
Doreen is the second child of Mercedes Brown.
Last time:
Epona was stalked by Danielle Despret.
They adopted a second child, another girl named Laurel.
Epona transitioned into childhood and so did Laurel.
They bought a new kitten named Popcorn.
Round 11, Gen.2
Warnings:
None really.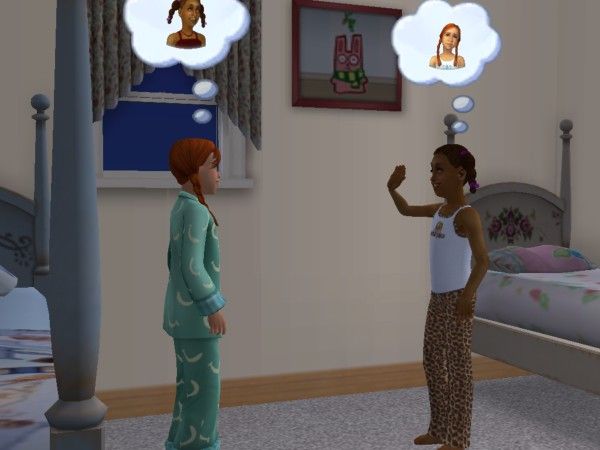 Everytime the girls wake up they wave hello to each other.
It took forever for Doreen to find her LTW career. She is now in the Law career. Due to a good chance card she was promoted to Entertainment Attorney. Aurora was also promoted to Fashion Photographer.
Aurora and Doreen celebrate their promotions the way they always do; with deep kisses, groping and possibly woohoo later on!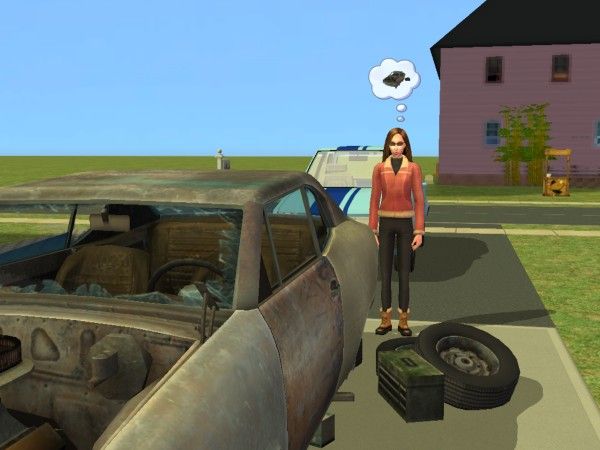 Aurora wanted a new car, so here it is!
Doreen:"I don't think that's what Aurora had in mind."
Don't care. Your hobby is tinkering so you can fix it for her! That will make her happy!
"Thanks a lot!"
Cute and smart! Laurel has everything! Except a chin.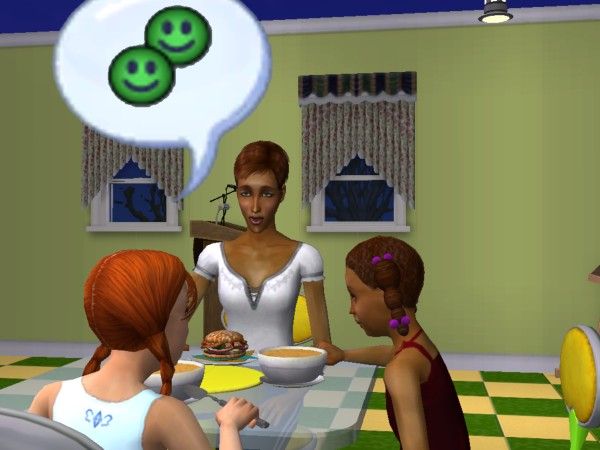 See what I mean by no chin? Anyway, it's a nice family dinner and the conversation is even pleasant.
Doreen plays with Popcorn.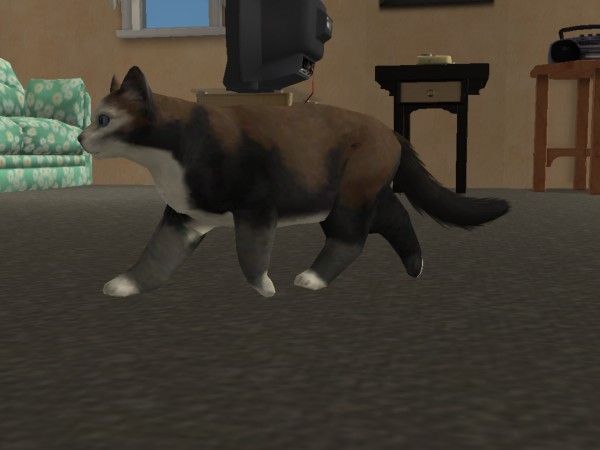 And then Popcorn grows up! He's a very handsome looking cat. And the first thing he does?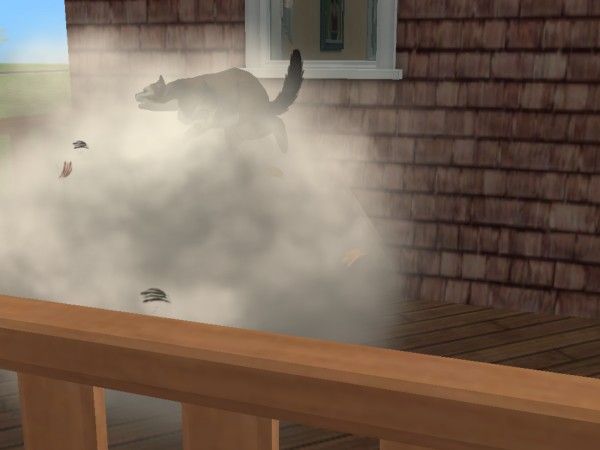 He picks a fight with a random wolf!
It didn't end too well for poor Popcorn. :(
When everyone gets home there's mad hugging and kissing and hand waving!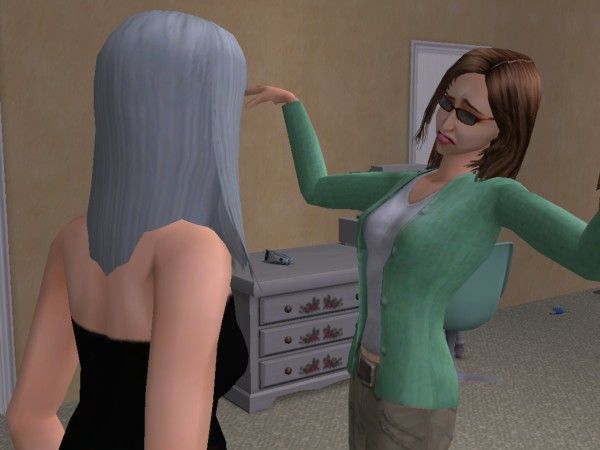 Doreen invited her mother, Mercedes, over because she really wanted to see her. She talked for a bit, told a joke or two.
And then promptly went to bed!
Mercedes: "What the hell kind of visit was that?"
Don't ask me, I'm just the fulfiller of wishes, that's all.
They got another cat to keep Popcorn company. this is Chelsea.
Chelsea starts off well by going and using the scratching post instead of the couch.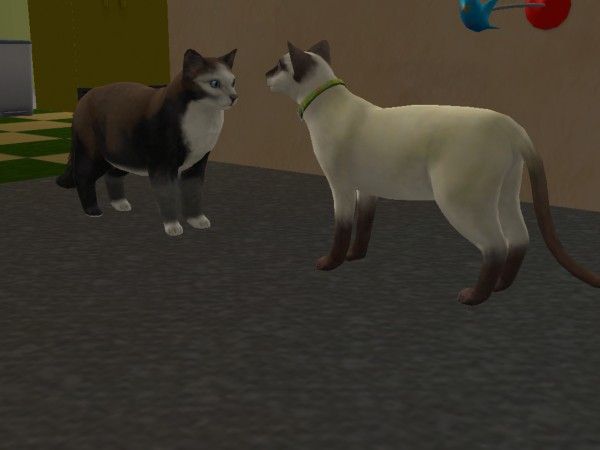 Unfortunately the first thing she does when she sees Popcorn is to hiss at him! I am bound and determined to get one of my cat pairs to procreate! Why don't any of you Like each other?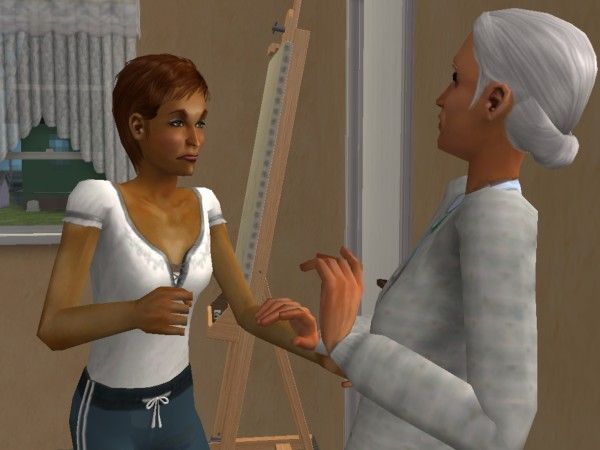 The nanny actually took pretty good care of the kids but she's a bit of a tool with adults. She's always trying to pull pranks on people and Aurora has had it with her.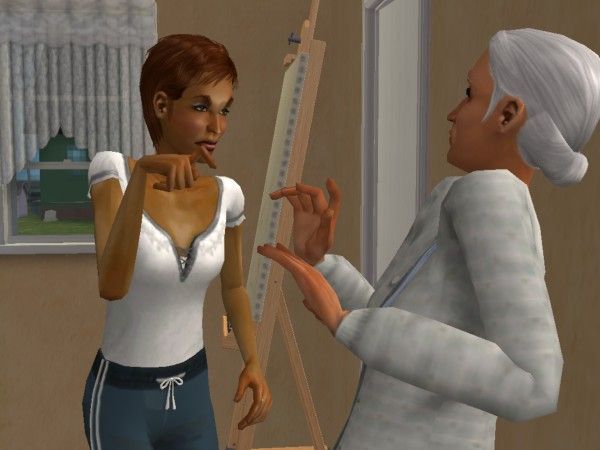 Finally! I sim that actually scowled when firing a nanny! Go Aurora!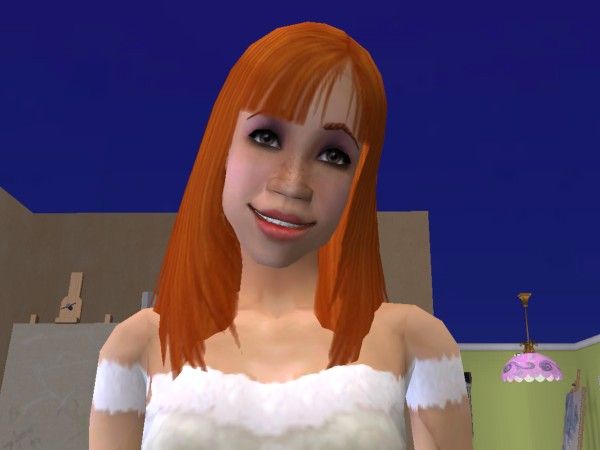 We really don't need her anymore because Epona has become a teenager!
Her aspiration is Family, secondary is Knowledge. Her hobby is sports and her LTW is to become Mayor.
Her turn ons are fitness and custom hair and her turn off is jewelry.
Her first meal as a teen? Pop Tarts! Why am I not surprised?
During breakfast she imparts the importance of maintaining good grades to her sister.
She brought Uriah Graham home with her from school.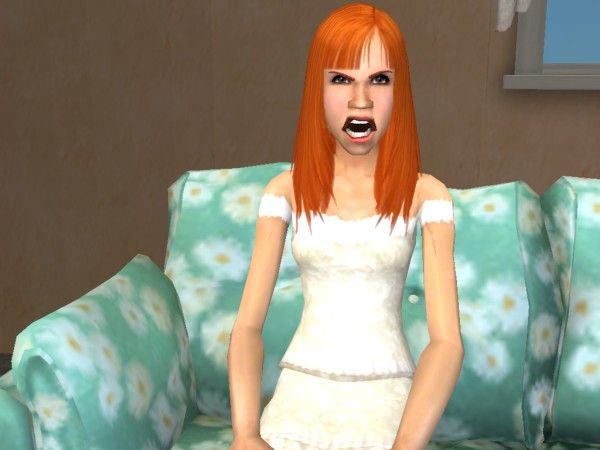 Oh, yes, That look will impress the boys!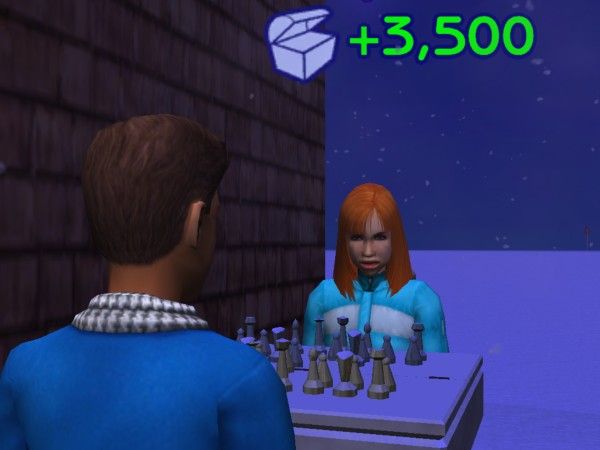 They decide to go out in the snow and play chess.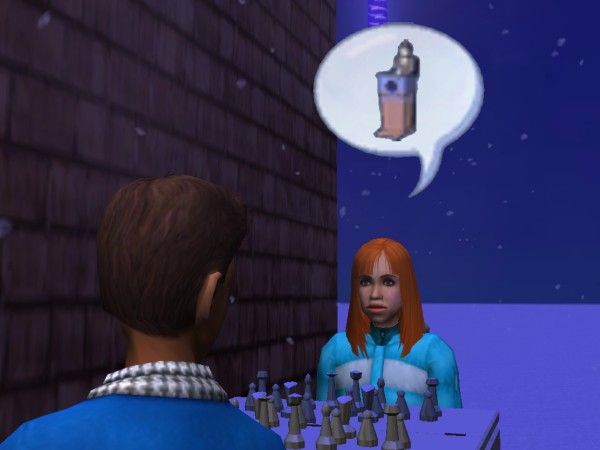 Epona: "I'm going to run Ferrisport one of these days. You watch and see. I'll make some big changes when I get into office.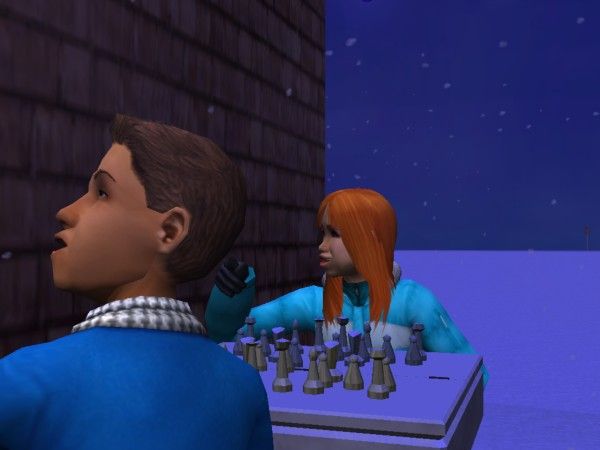 Oh I think she was made for politics. Look she's cheating at chess and didn't get caught!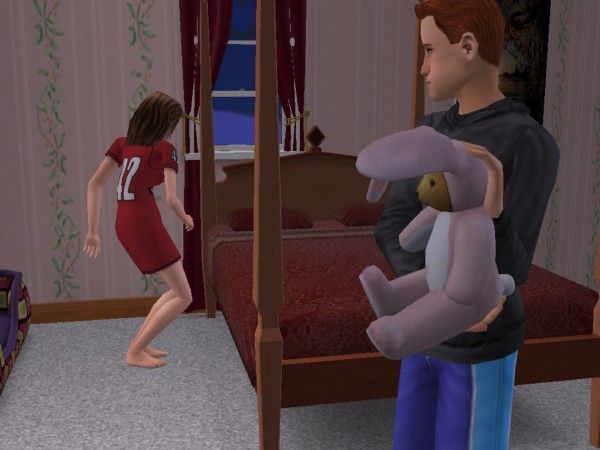 Sterling, this is not the proper time to try to talk to Doreen through the rabbitbear.
I said, it's not the proper time!
Sorry this update was so short but they really didn't do too much!