This update was a little longer in coming than I'd anticipated but RL gets in the way sometimes. Anyway, here we are, back with the Tattersal Legacy! Let's just jump right in and see what happens.
Warnings:Totally inept childcare by professionals. Swearing and hair-pulling.





Last time:
F'lar and F'nor transitioned into childhood and grew up well. F'lar discovered the oven and started feeding himself.
Menolly and Brekke transitioned into toddlers and they also grew up well, much to my surprise.
Everyone seemed to fawn all over Brekke. Menolly? Not so much.
F'lar's one childhood command was used to send him to school when he decided that a bath was more important that education. Kent was not so great dealing with the babies but he has proved to be awesome with the toddlers.
He even did some autonomous potty training.
Let's see how everything is.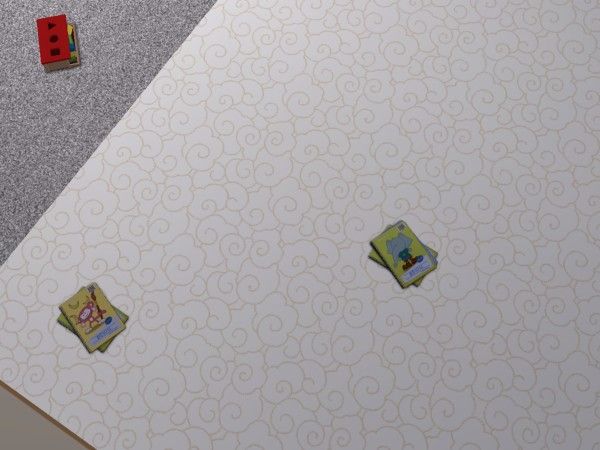 Let's see....Homework piles on the floor...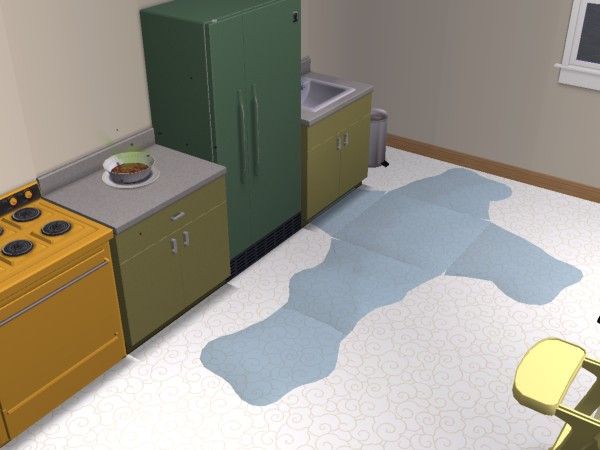 Kitchen is flooded and there's rotten food lying around...






And the bathroom's flooded also.
This must be the place!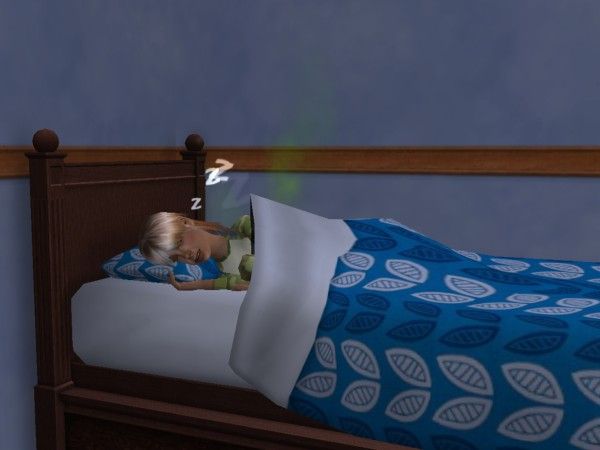 Along with the rest of the house being a mess, F'lar seems to have taken a big Ball O' Stink to bed with him.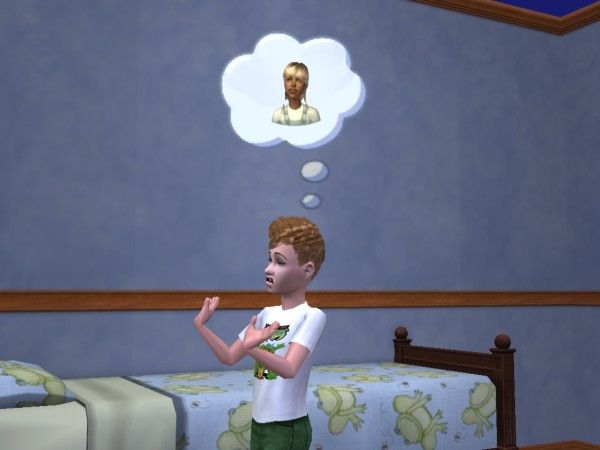 F'nor is less than impressed.






Great Balls O' Stink continue downstairs as Menolly prepares to drink from a sour bottle.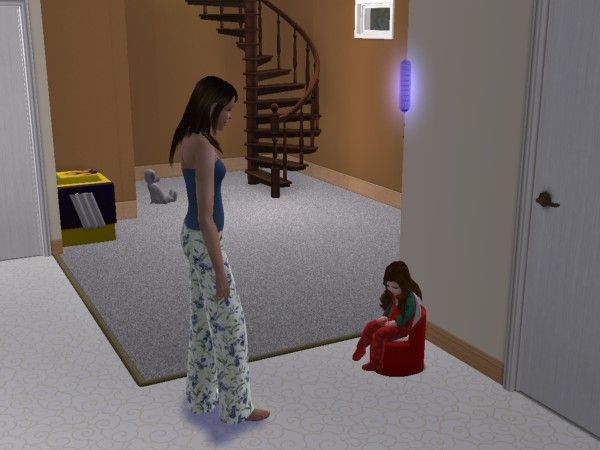 In an effort to keep at least on child from being devoured by a Ball O' Stink Gloria takes Brekke to the potty.
Gloria has the day off today.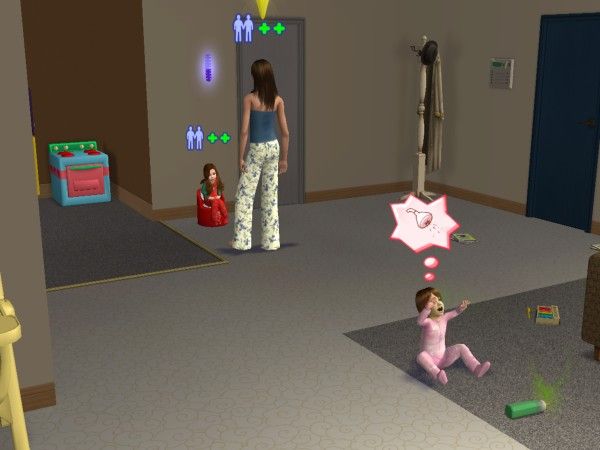 I bet she's just ecstatic!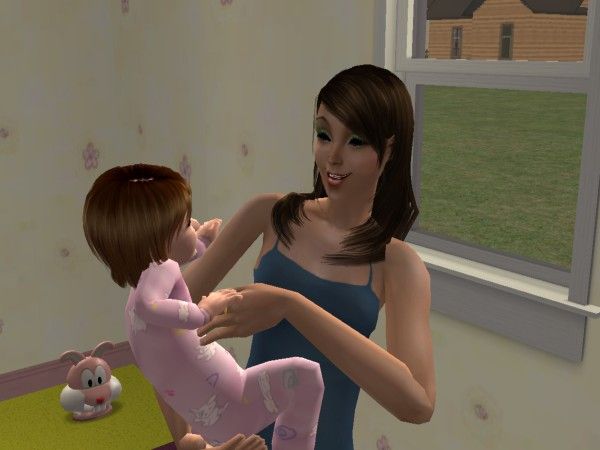 Menolly gets a diaper change and that makes her feel better.






The girls get a one-up on their brothers by being able to swill down some smart milk.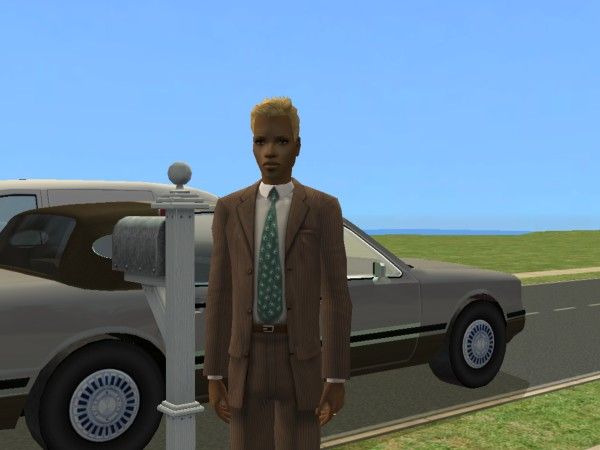 Kent come home with a promotion to executive. He took his boss out to dinner and everything apparently went well.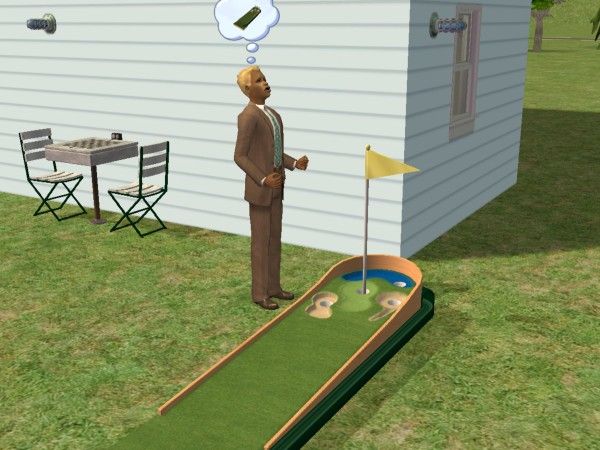 That means he's been promoted high enough to get the execuputer!
"Oh, I hate it!"
Why?
"I'll never get to use it, that's why

He may have a point there.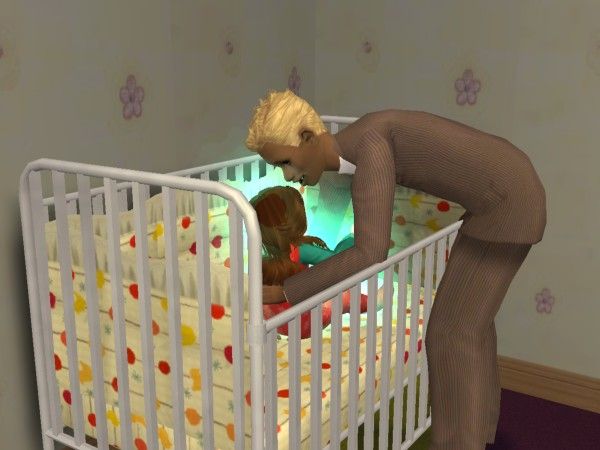 He got home just in time to Brekke down for a nap. Everybody loves this girl!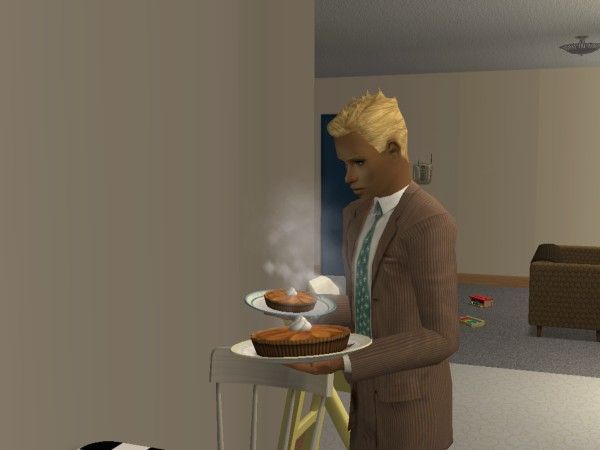 He then went and made dessert.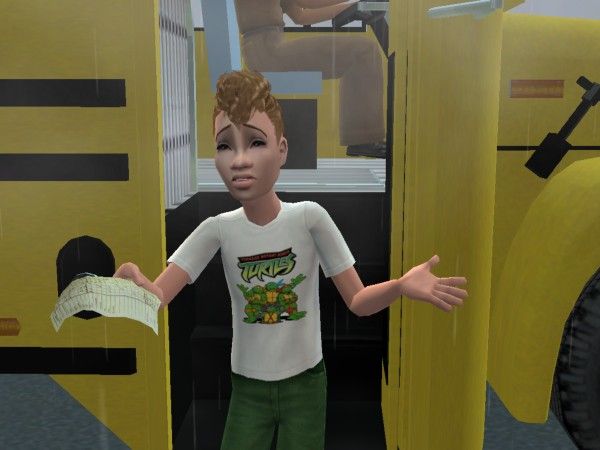 F'nor's not doing well in school and his grades are dropping fast. He's not at all happy with it, either.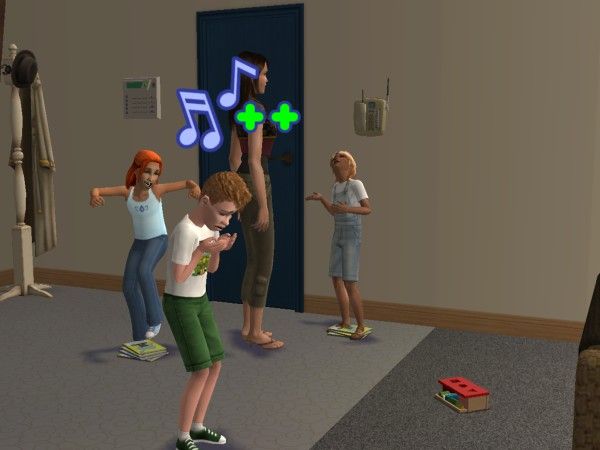 Actually both the boys are doing terrible, F'nor just reacts worse to it.






Gloria does the best she can to keep their spirits high so she can help them out.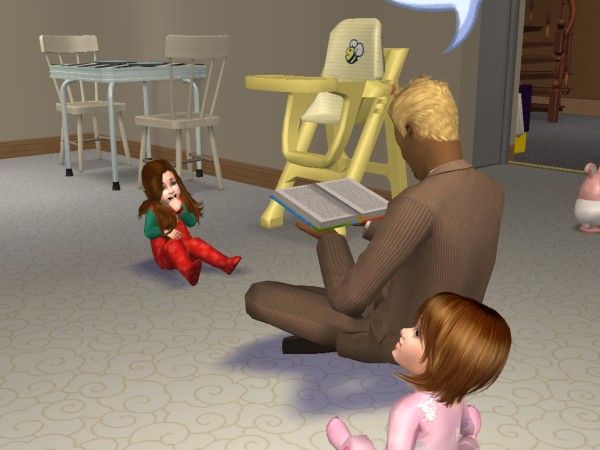 While Gloria is busy helping the boys Kent is the model ISBI spouse and keeps the girls entertained and out from under foot.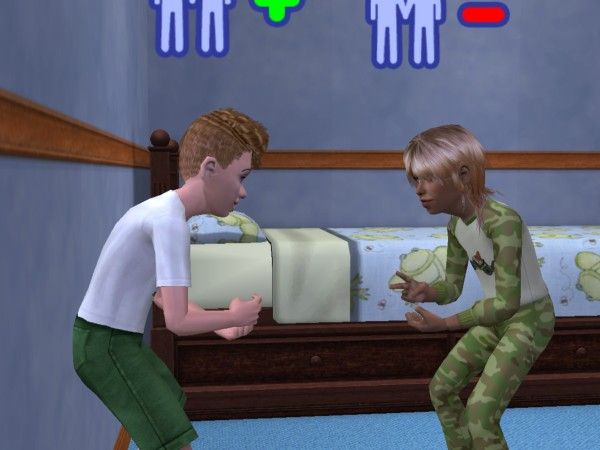 In the morning the boys wake up and start their day with a nice game of rock-paper-scissors.
There are no fights in this household. At least not in this generation.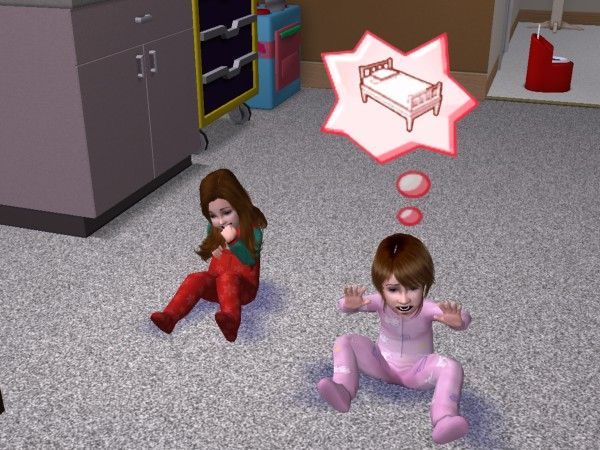 There is bitching, though. Poor Gloria almost got a full night's rest before the girls started complaining.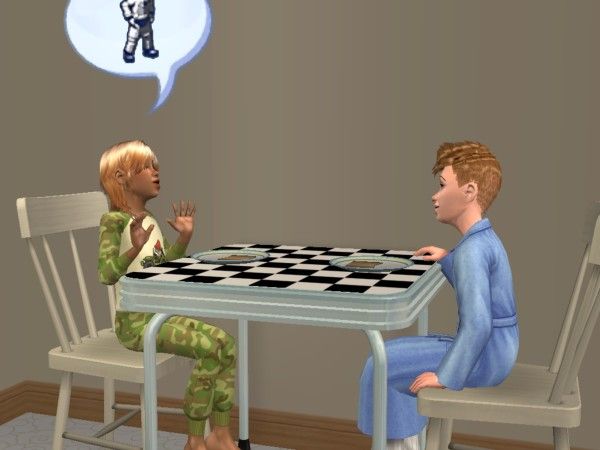 The boys had some nice toaster pastries for breakfast. It's Saturday so there's no school today.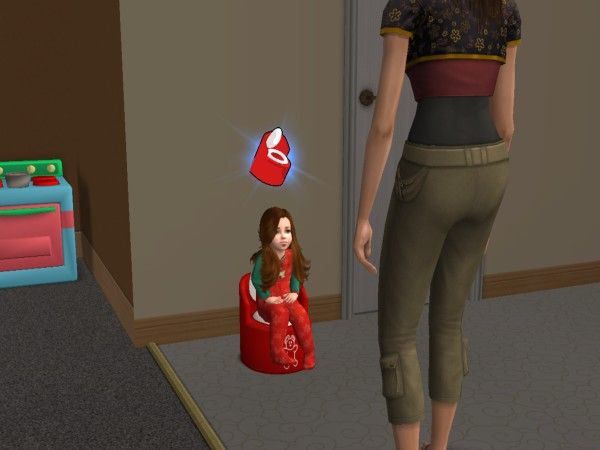 Hooray for smart milk! Brekke actually learned a toddler skill!
Gloria was very happy!






And then the nanny came in and killed the buzz.






Nanny: " I can take care of things from here, Mrs.Tattersal."
Really? I don't think so. Oh, Nanny's name is Mona Kim. I made it a point to look. Remember that name and tremble in fear if she comes for your babies. I'm not even kidding!





Yes, Mona had Everything Under Control! Why is Brekke in the highchair? Because the answer to all life's problems is food according to Nanny.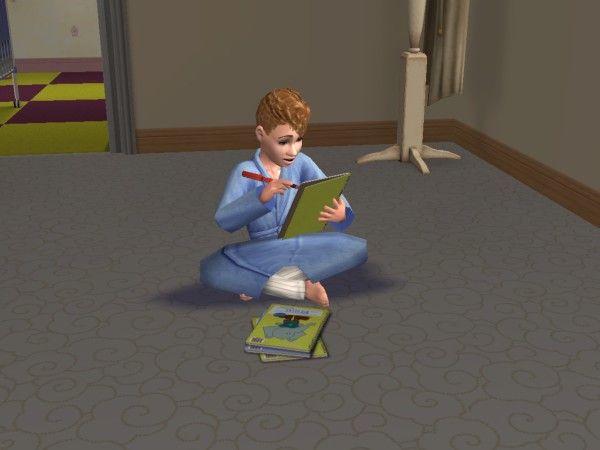 F'nor's childhood command was used to get him to do his homework. I really don't want to lose all my kids this early in the legacy.






He got a nice little boost from it, too, so it's all good.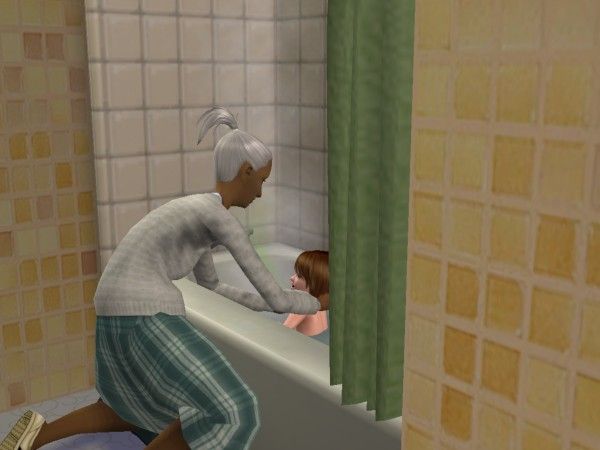 Nanny's being competent. Don't expect it to last.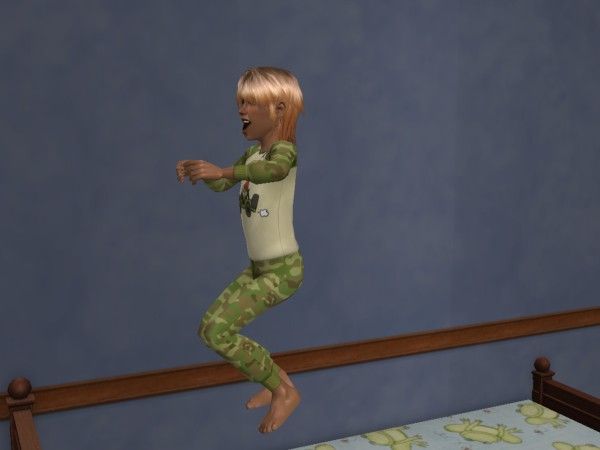 WHAT HAVE I TOLD YOU ABOUT JUMPING ON THE DAMNED BEDS!






I told you her compentency wouldn't last. I turned the fridge to the wall because she was getting out bottle after bottle for Menolly instead of just letting her eat the food she had in front of her.






What the hell? Why are you wasting their food?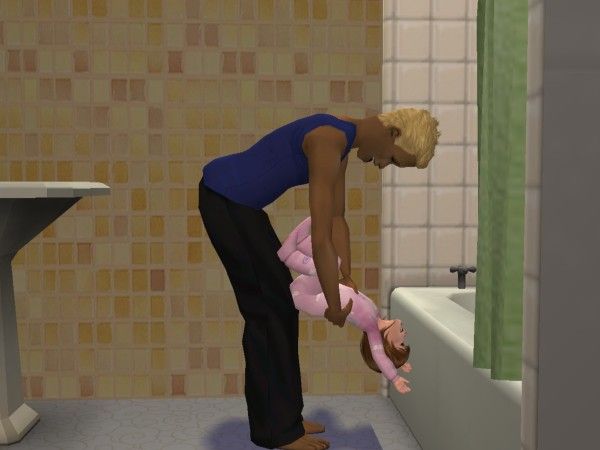 Kent managed to get his daughter away from the nanny and played with her for a little while in the bathroom.






Perhaps he should think of having these play sessions in a different room because he was soon interrupted by F'lar's need to pee.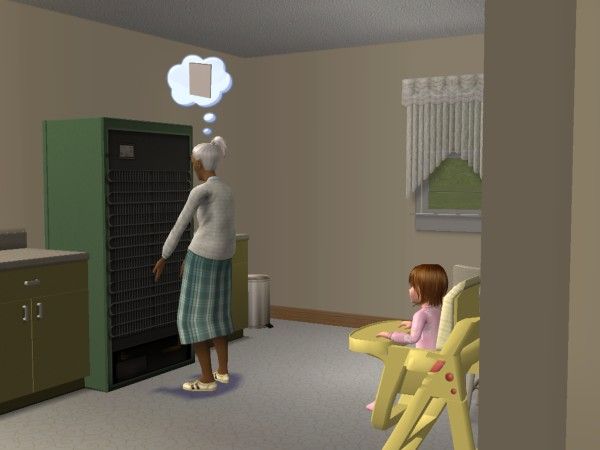 Oh for the love of...SHE WAS JUST FED YOU BRAIN DED BITCH!







Nanny: "Fine then. She won't let me feed you..."
And she took Menolly out of the highchair and put her on the floor.






Then picked her back up and put her back in the highchair for a second time.






And a third!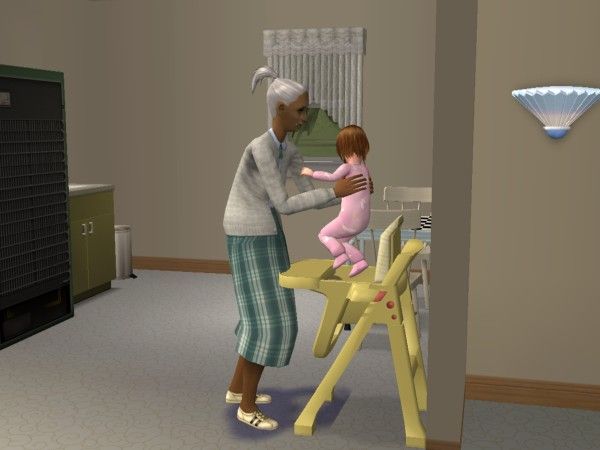 And a fourth!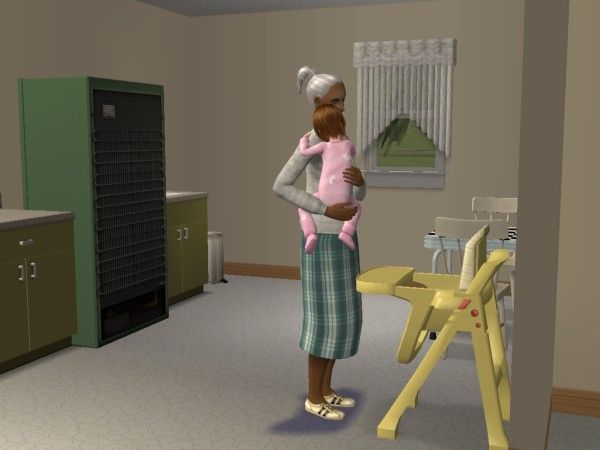 AND A FIFTH DAMNED TIME!! OMFG!!
then I gave up and turned the fridge back around. D:<






I want to kill her in a fire. Then resurrect her and kill her again. Then resurrect her as a zombie. She is the worst nanny I have ever seen!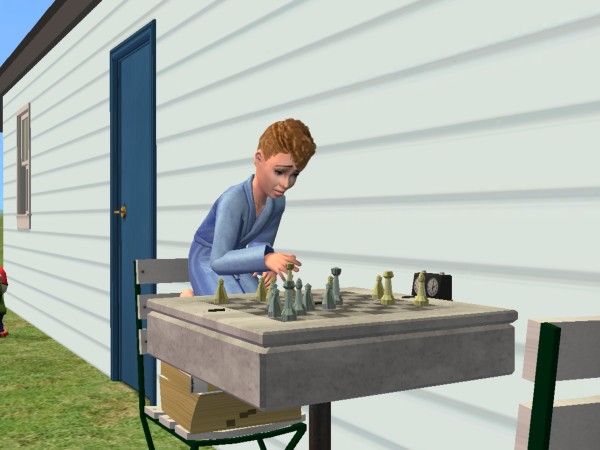 F'nor is taking after his father in that he can spend several hours playing chess by himself.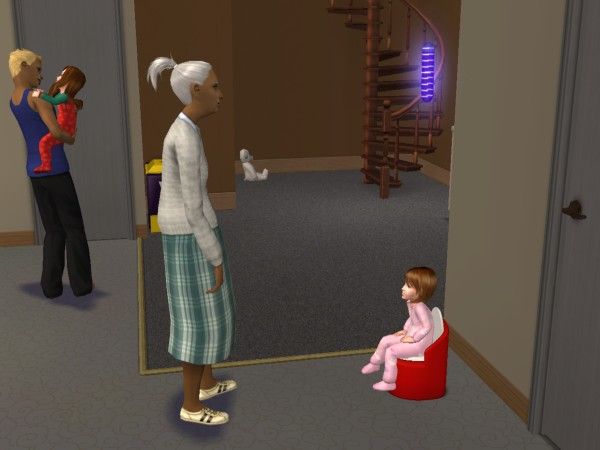 The fact that you are doing that correctly in no way changes my mind about killing your sorry ass.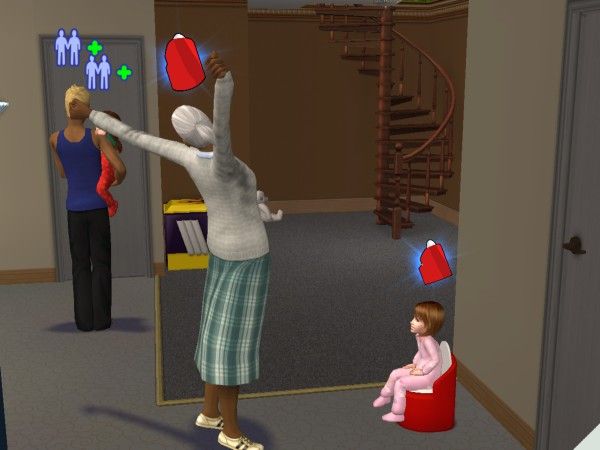 Well I'll be a son of a bitch. THAT DOES NOT COUNT! I REFUSE TO ACCEPT HER MEMORY OF BEING POTTY TRAINED WILL BE OF YOU!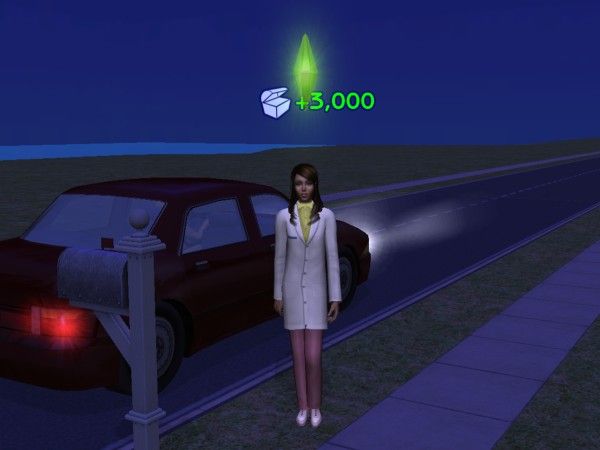 *sigh* Anyway, Gloria finally returned from work with a long awaited promotion. She is now resident and she can throw out that horrid jumpsuit she's been wearing.






She's home just in time, too. The girls are ready to become children.
I'm sure it has nothing to do with wanting to escape the clutches of the nanny insanity.






Menolly grows up well.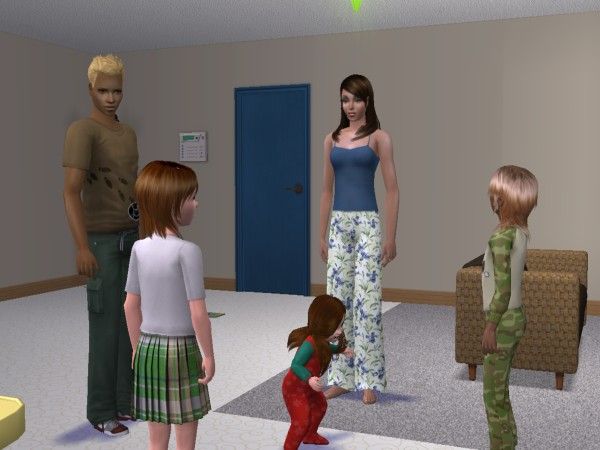 Brekke's transition was delayed by a bath. By the time she was ready to go she had an audience.
Brekke is the family favorite no doubt about it.






She grew up well, also. That's not a surprise at this point.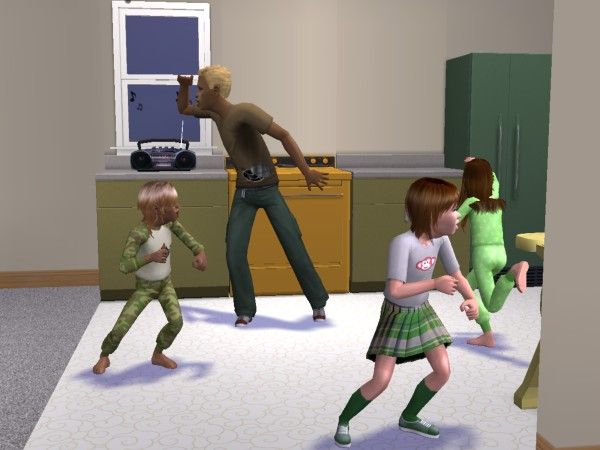 Age transitions mean family smustle party!






Except for Gloria, who was too tired to join and F'nor who'd already went to bed.






Menolly: "Hey! Look at me! Look what I can do!"






Menolly: *turns cartwheel*
Brekke: "Hooray! That's great!"
F'lar: *smustle, smustle* "Oh hey, that is pretty good!"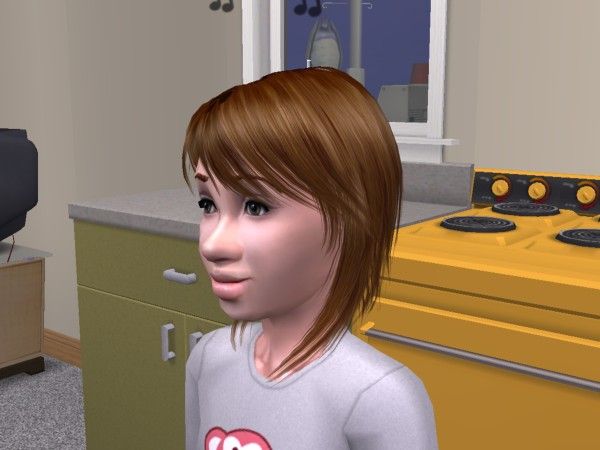 Menolly looks a lot like her brothers. She's got Kent's nose and lips for sure.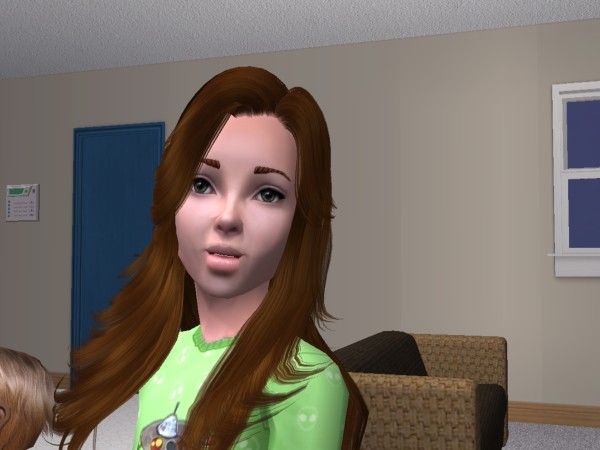 Brekke, however, looks like she has Gloria's nose and maybe her lips, too.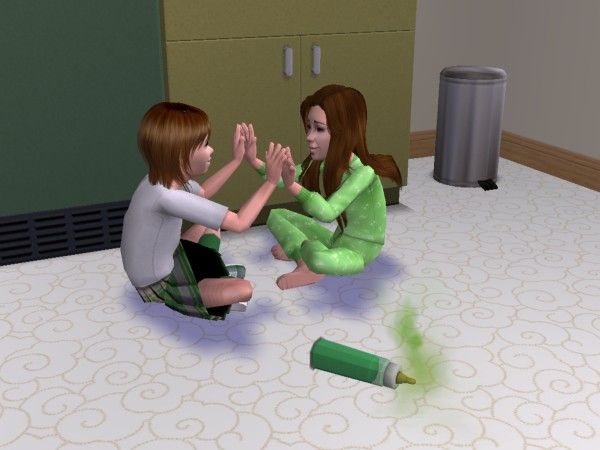 This whole generation is turning out to be a great big love fest among the kids.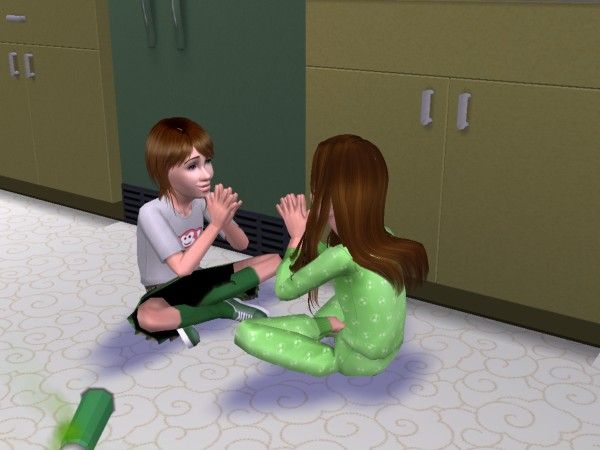 They went on like this all night until Brekke got tired and went to bed.






Menolly then went and sought out F'lar.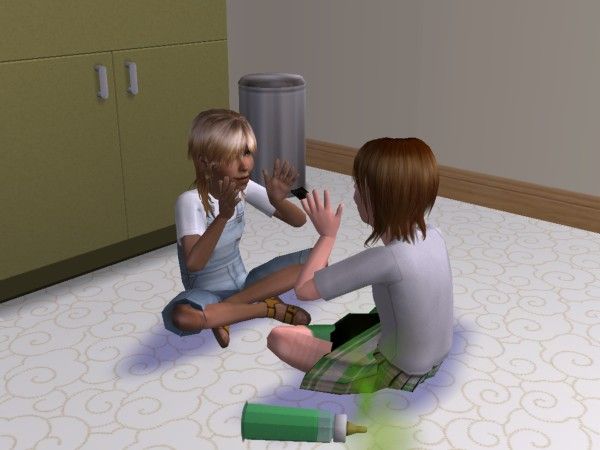 And she taught him how to play Mary Mack.






Gloria: "Hey, sweetie, come sit closer to mommy."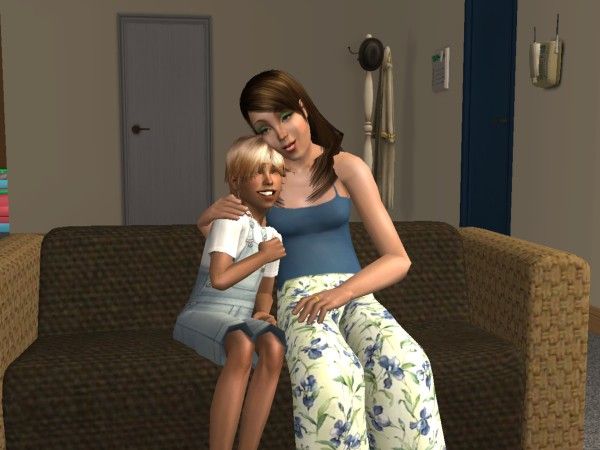 I just want to melt. This is just too sweet.






If the girls always seem to want to play Mary Mack, the boys always want to play Punch me, Punch you.






F'nor's not feeling good because he has food poisoning.






The gentleman standing behind Gloria is Alejandro Miguel and he says he knows people and he's going to see that Gloria gets higher wages from now on. I love you!






Kent really loves his kids. I just wish he wouldn't poke his hand through their skulls!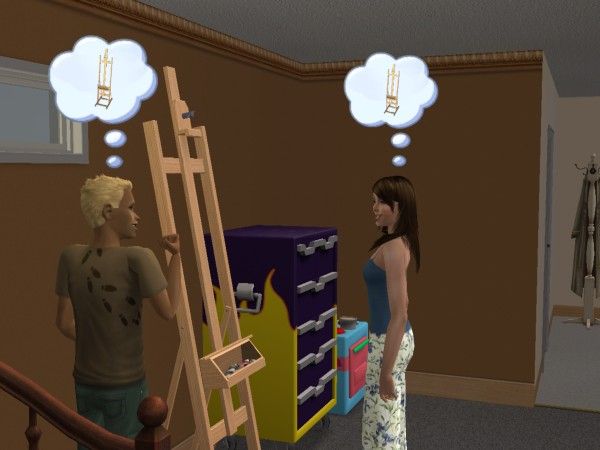 I bought them an easel and both Gloria and Kent cheer.






Gloria was the first one to jump in and try it out.
F'nor: "I think it needs a little more lime green there, Mom."
Gloria: "Butt out, son."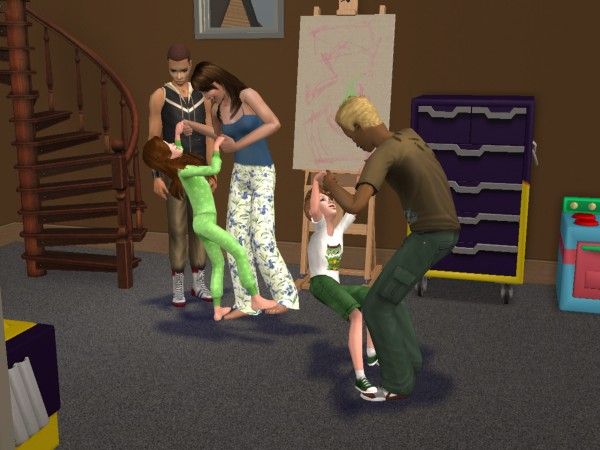 The art project is interrupted by a dancefest!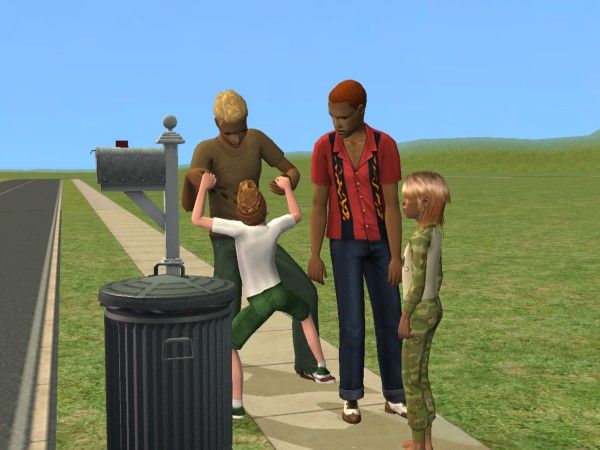 There's more dancing to be had outside while Alejandro looks on.






F'lar: "Why don't you get married and have kids Mr.Miguel? If you had kids you could have fun like we do."
Alejandro: "I'll keep that in mind, kid."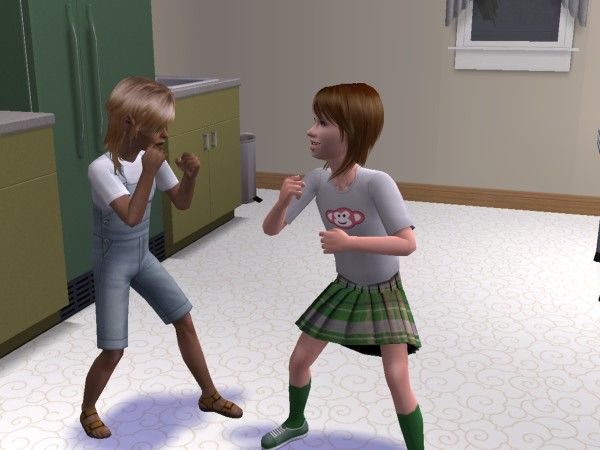 Since she taught him how to play Mary Mack F'lar teaches Menolly to play Punch me Punch you.





Gloria pays you too damned much for you to sit there and eat their food, even if you did fix it!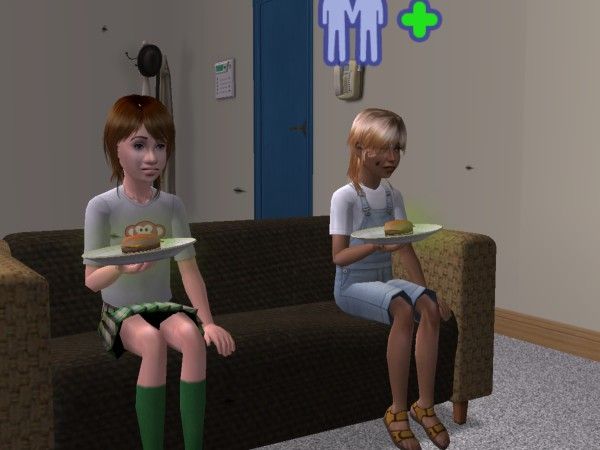 And because the stupid bitch cooked those hours ago now they've gone spoiled.
F'lar: "Hey, where'd all these flies come from all of a sudden?"
Menolly: *sniff* "How come there's green fumes coming off this burger now?"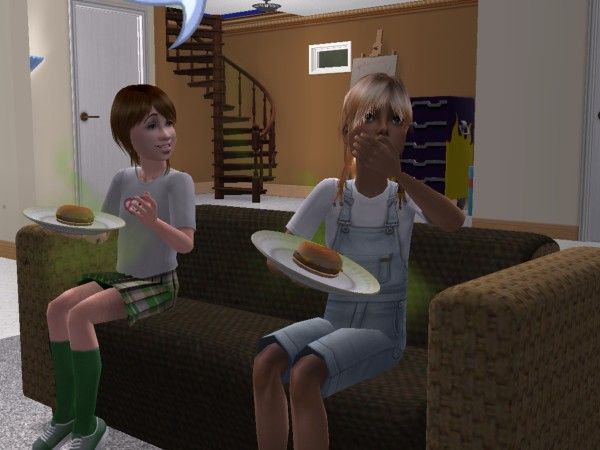 F'lar: "Crap! They've gone bad! Oh gross!" *gags*
Menolly: "Really? They're not supposed to smell like this?"






F'lar: "Good lord I really do think she's trying to kill us!"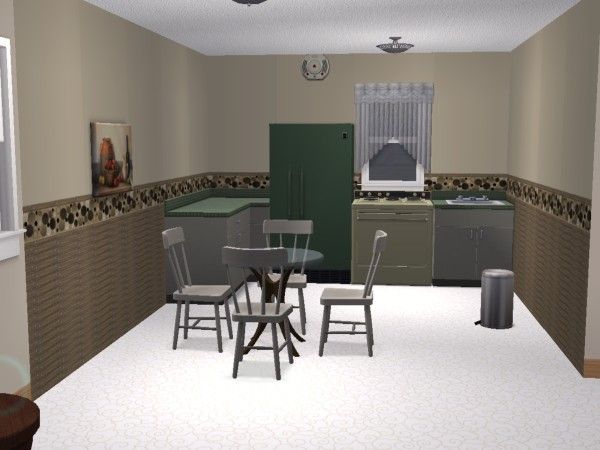 Since they have a little (very little) extra money I decided to give the kitchen a make-over.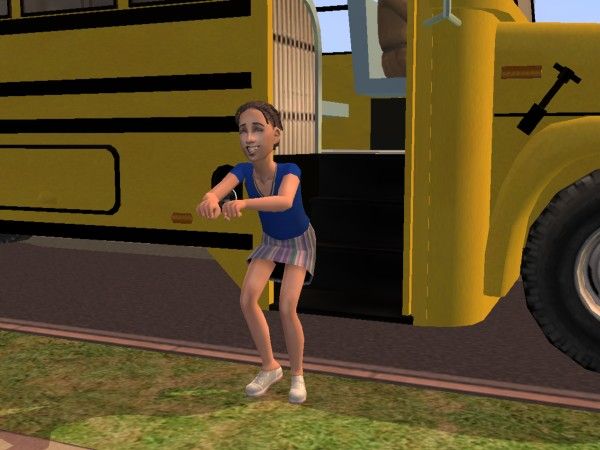 This girl came home with the kids then started smustling right in front of the door. Now nobody else can get off the bus.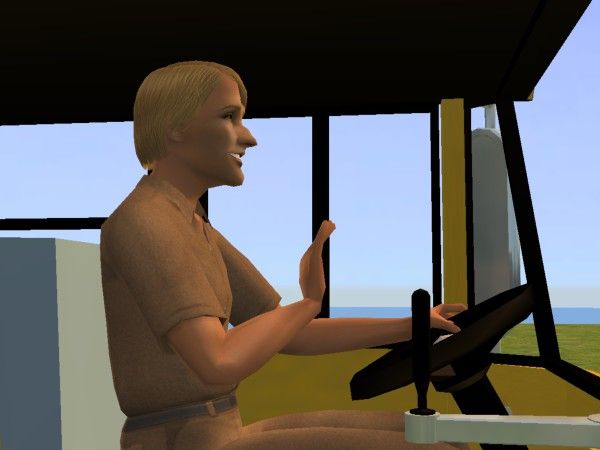 *BEEP! BEEP!*
"Someone please make that girl move? I have other stops to make!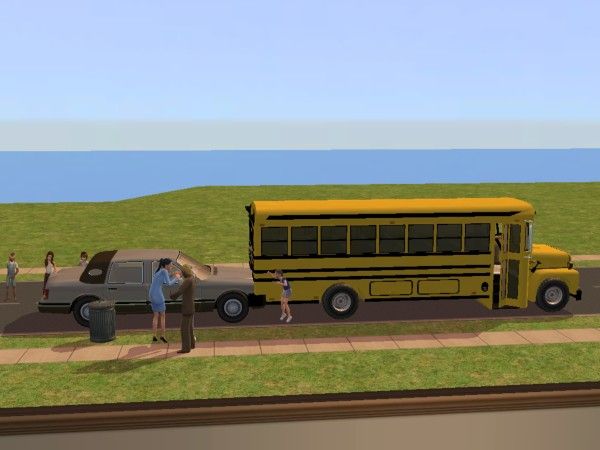 My, my there is so many things wrong with this picture I don't know where to begin.
First the bus pulls away with it's door still half open. The car pool is tailgating much too close and the bus driver must have let the kids out the back door as they're in the middle of the road! Not a very safe place to be considering how people are driving around here.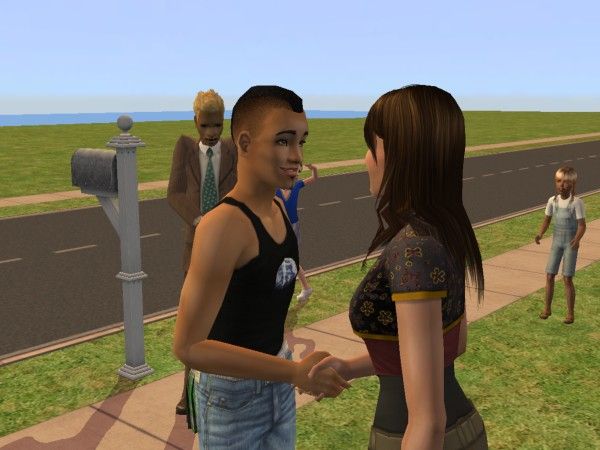 Gloria greets rikkulidea"'s Hyperion Randolph of the Randolph ISBI.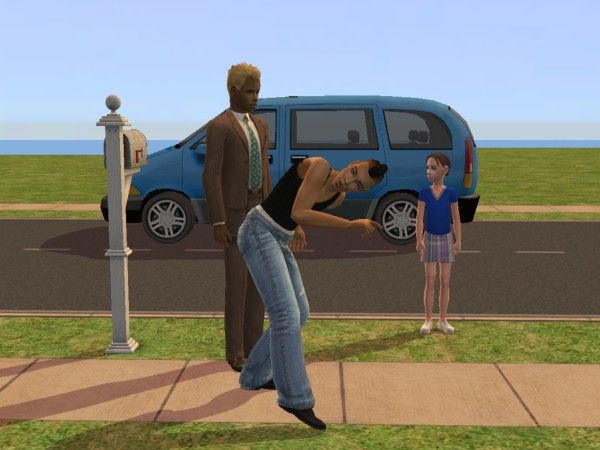 Kent: "What is he doing?"
I'm not sure. He's either dancing or he's got a helluva stomach cramp!






Hey, weren't you just driving the school bus and now you're driving the nanny's car?
"I can't tell you. It's classified."
Classified? Why? Are you a clone or something? How many of you are there?
"I can't talk now! Gotta go!"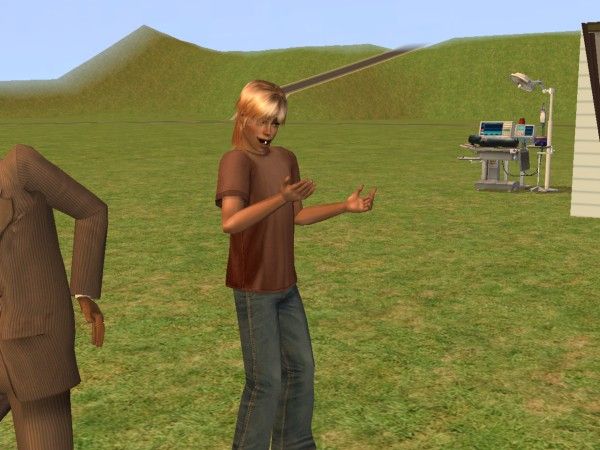 My boys are becoming teens now.






F'lar rolled Romance for his aspiration with Family for his secondary.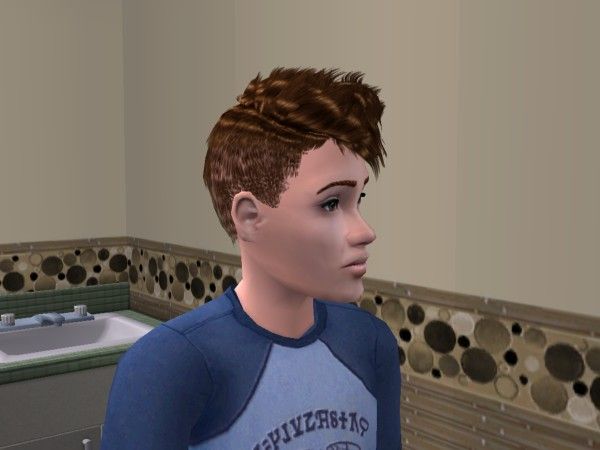 F'nor gets to keep his hair since I really can't imagine a different style on him now.
He also rolled Romance (lovely) with a Grilled Cheese secondary.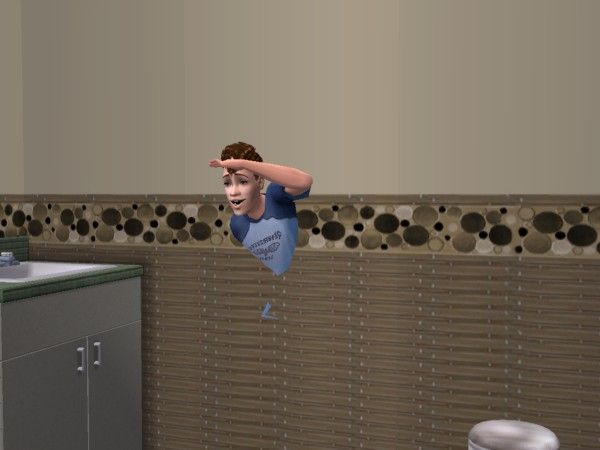 Must you smustle through the wall?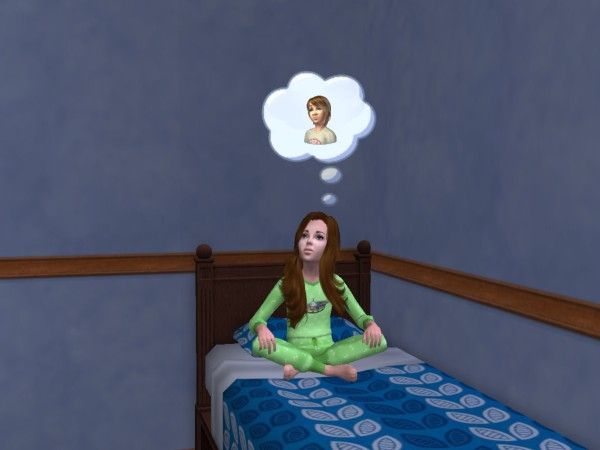 Poor Brekke! Her sister is asleep so she's forced to daydream of all the awesome things they can do when she wakes up again.






Then she stares at her brother for an hour or so while he sleeps. Getting a bit creepy there, Brekke.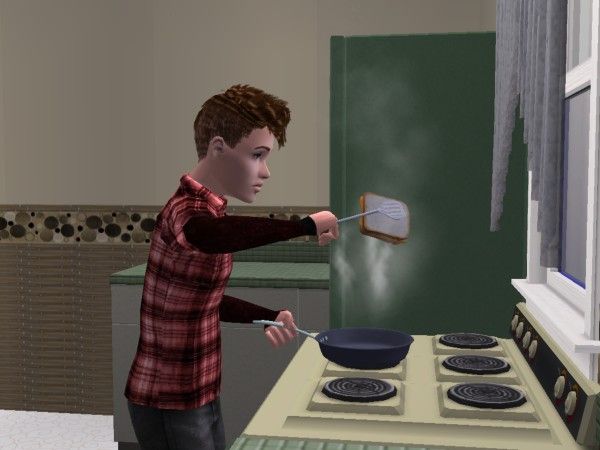 The next morning F'nor attempts his first meal that isn't an easy bake muffin.






Success!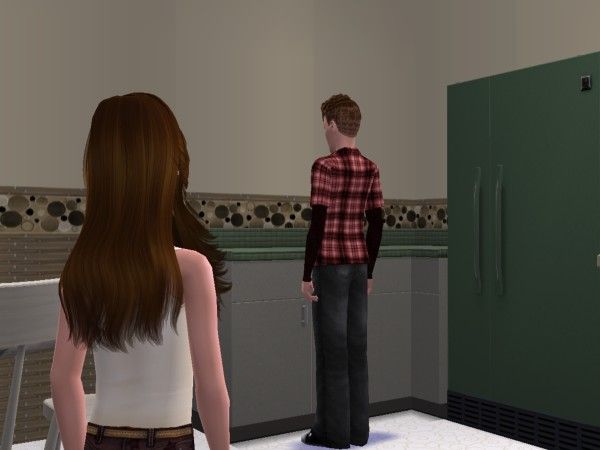 And then Brekke came in and they both just stood there for the longest time. Still creepy, Brekke!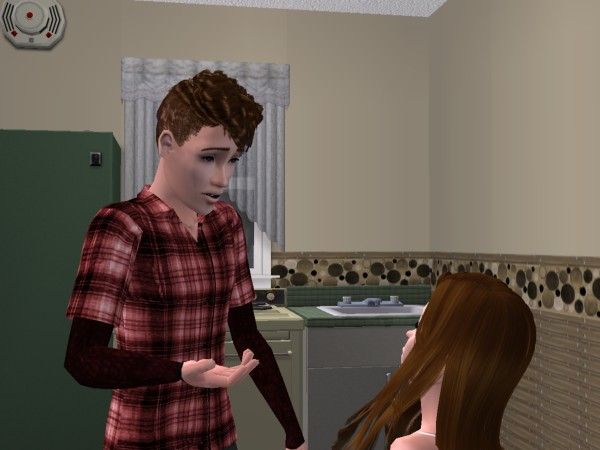 F'nor: "Hey, sis, you want to play red hands or something?"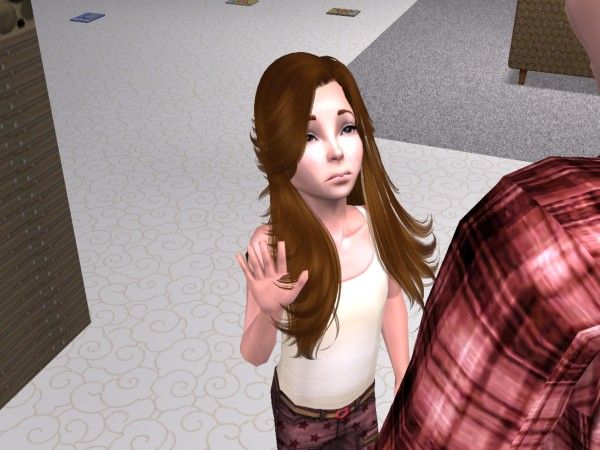 Brekke:"Um...no. If you were F'lar I might consider it but, no, I don't think so."






F'nor: "Oh. Okay."
Brekke: "Okay"
*both stand around* La-de-da-de-da-de-da...






She won't play red hands with him but a kiss? No problem! o.O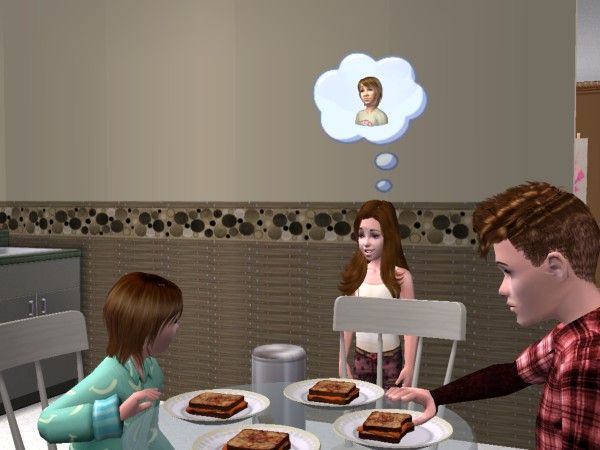 Menolly finally woke up and joined them for a breakfast of grilled cheese.
Brekke: "Hello sister!"
Menolly: "Hello there."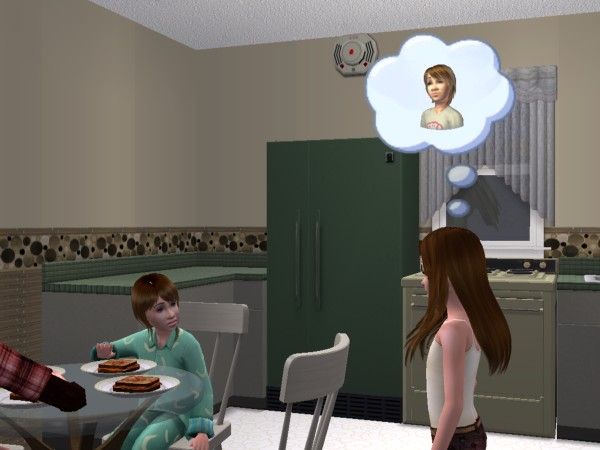 Menolly: "Uh...don't you want to eat something?"
Brekke: "I'm not really hungry right now. I just want to stand here and watch you eat."
Menolly: "Oh, okay."
I'm blaming the nanny for this I don't care!






Kent got demoted because his boss is a poor loser. Cheer up, Kent. It's only a demotion. At least you didn't lose your job this time.






Gloria does what she can to try to make him feel better.






Dammit, Kent! It was just a lousy demotion! There was no reason for you to set the stove on fire!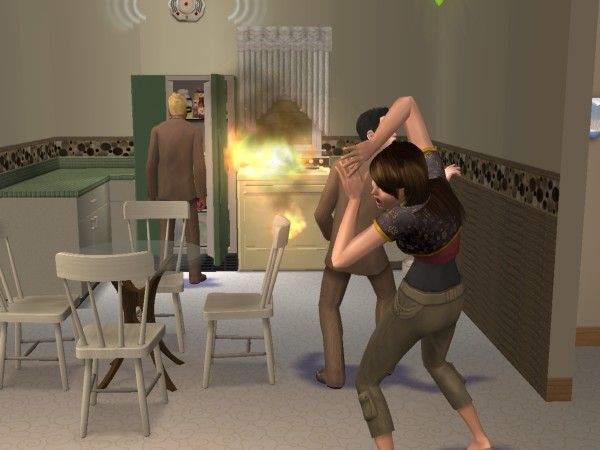 Gloria:"Oh my gosh, Kent! The kitchen's on fire!
Kent: "What, we have no dill pickles?"






Kent:"Oh, shit the kitchen is on fire!"
Gloria:"Good of you to notice, asshole!"






Fortunately, the fire truck has pulled up outside.
Unfortunately, the firefighter isn't coming to the house. I think the bus is in his way.






Oh, here he comes now. Guess he was just waiting to make a dramatic entrance.






Thank-you for putting out the raging inferno. Next time could you put it out just a little bit faster?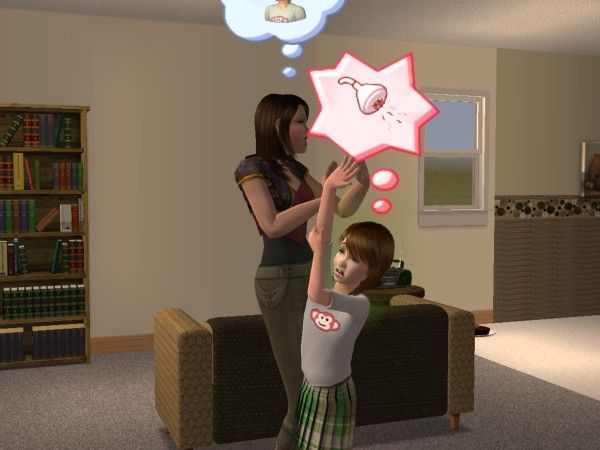 Menolly was nowhere near the fire but apparently her hygiene has lapsed badly.







And Brekke's tired.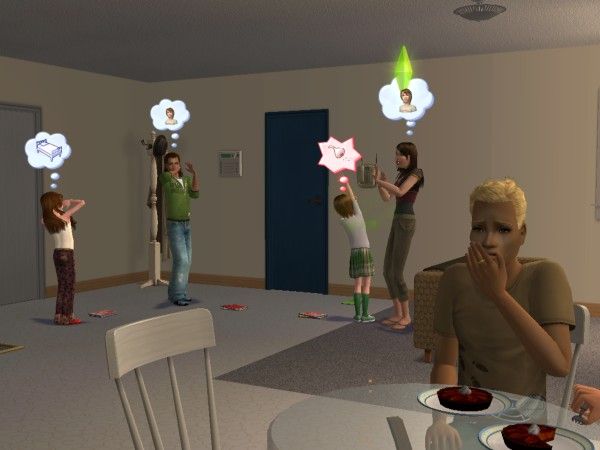 I get it! Menolly Stinks! You can all stop now!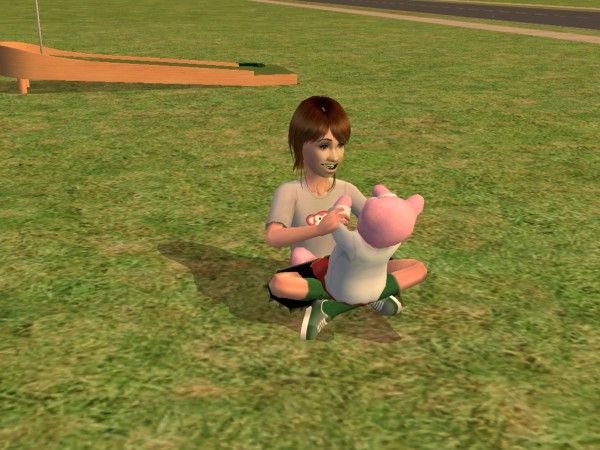 Of course if you're being followed by a big Ball O' Stink the best thing to do is to sit outside and play with the teddy bear. Right?







Uninvited Hobby Woman:"Hello! I'm just going to walk in here uninvited and without knocking and, oh my god! Do you know there's a child out there that smells like a compost heap?"
Gloria:"So if you take the square root of the first number and divide it by...excuse me?"






Gloria:"May I politely ask who the fuck are you and what are you doing barging into my house?"
Uninvited Hobby Woman: "Don't mind me I'm here to talk with this young man! And your name is...?"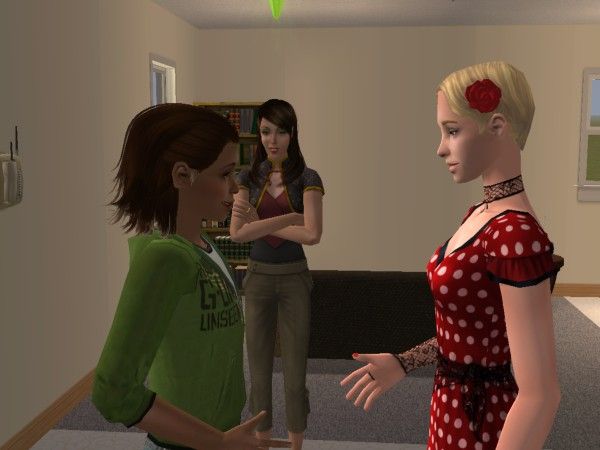 F'lar: "F'lar, Miss! I'm glad to meet you!"
UHW: "And I'm so glad to meet you, too, F'lar! I'm here to give you a special pass to go to the secret music center. We've noticed that you really enjoy music and we would love for you to join us."
Gloria: "You barged in my house and interrupted me while I'm trying to help him with his homework for this shit? I don't believe this!"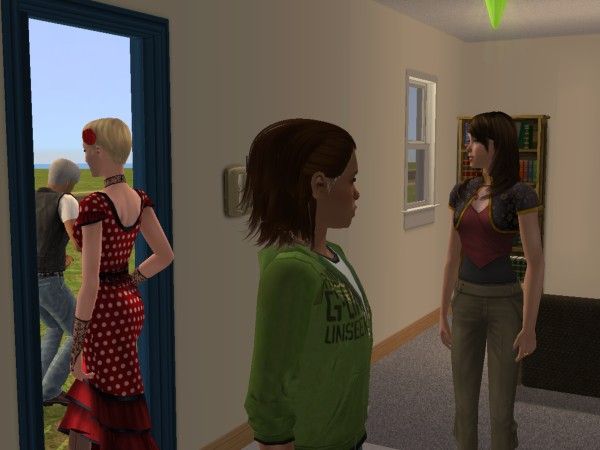 UHW: "I do hope to see you there some day. I'll be leaving now. Don't worry I can show myself out!"
Gloria: "I hope you don't come back again, bitch! Honestly, the nerve of some people!"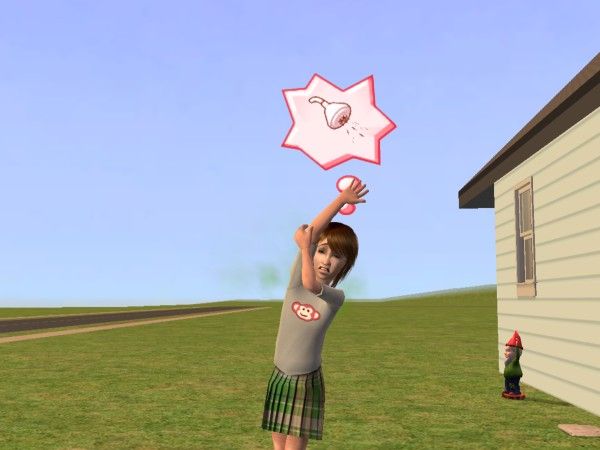 "Help! I've been out here for an hour and I still smell bad! What do I do?"
Go take a bath you silly child!






Menolly: "Hey, F'lar can I, EEEEKKK!"
OMG! GET OUT OF THERE! DON'T LOOK! DON'T LOOK!"
Menolly: "Too late! I already did! *sob!*
F'lar: "Did someone say something? I can't hear you!"






I realize you two are like BFFs but pillow fighting? Seriously?
Oh and thanks for the mental scarring of your little sister.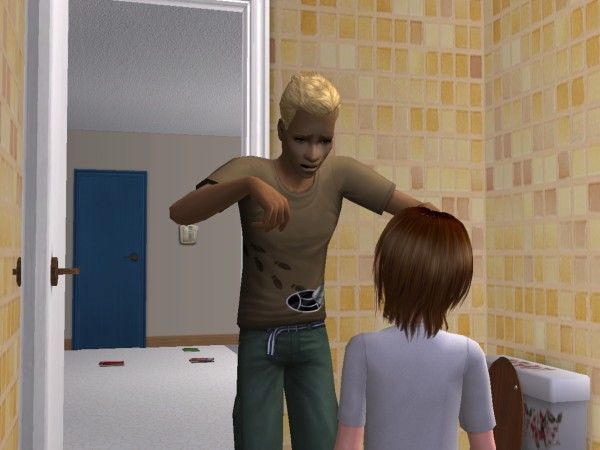 Menolly did finally get a chance to wash up but as soon as she was out of the tub...
Kent: "If you're done in here could you please leave? Daddy has to use the toilet."
Menolly: "I can't! I can't get past the toilet! You've got to move first!"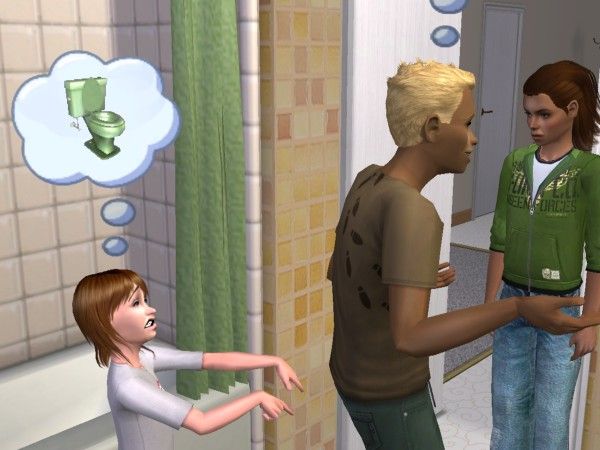 Kent: "Seriously, honey, Daddy really has to go! Could you please leave?"
Menolly: "You have to leave first, Dad! I can't get past you!"
F'lar: "What's going on you guys?"
This whole thing went on for quite awhile.





Kent: "Finally, she left now I can..."
F'lar: "Hey, dad, would you mind getting out of the way, I have to pee!"
Oh for fuck's sake!



Torch Holders-1
Perma-platinum sims-0
Shrink visits-0
Social Bunny visits-0
Social Worker Visits-0
Accidental deaths-0
Fights-0
Pass outs-1
Self wettings-0
Special tombstones vs total-0